Paul Hoesly, M.D.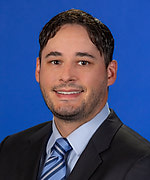 Title: Assistant Professor of Dermatology


Philosophy of Care


Clinical Interest
Dr. Hoesly is a board-certified dermatologist and Assistant Professor of Dermatology at the University of California, Davis. He completed his medical education at Northwestern University Feinberg School of Medicine in Chicago, IL, followed by dermatology residency at the Mayo Clinic in Jacksonville, Florida. He enjoys providing comprehensive outpatient dermatologic care, managing complex skin disorders in the hospital setting, and educating medical trainees.



Medical Education: Northwestern University, Feinberg School of Medicine, Chicago IL 2014
Residency: Dermatology, Mayo Clinic, Jacksonville FL 2015-2018
Board Certification: American Board of Dermatology, Board Certified, 2018
American Academy of Dermatology
Mayo Clinic Dermatology O'Leary Society
Selected Recent Peer-reviewed Publications:
Hoesly PM, Pool S, Hoesly FJ. Post-traumatic cutaneous mucormycosis. ID Cases. 2021 (In press).
Hoesly PM, Cappel MA, Hoesly FJ, Sluzevich JC, Tolaymat LM, Keeling JH. Leprosy as a Diagnostic Challenge in the United States. Skinmed. 2021 Apr 1;19(2):137-141. PMID:33938438.
Homer NA, Epstein A, Hoesly PM. Ecthyma gangrenosum of the eyelid in an immunocompromised patient. Orbit. 2021 Apr;40(2):172. doi:10.1080/01676830.2020.1760315. Epub 2020 Apr 30. PMID:32354244.
Homer NA, Hoesly PM, Durairaj VD. Atypical presentation of an endocrine mucin-producing sweat gland carcinoma of the eyelid. Orbit. 2021 Feb;40(1):81-82. doi:10.1080/01676830.2020.1735454. Epub 2020 Mar 1. PMID:32116079.
Hoesly PM, Willman JH. A solitary umbilical nodule. JAMA Derm. 2020 Jan;156(3):339-340. doi:10.1001/jamadermatol.2019.4492. [Epub ahead of print]
Hoesly PM, Cappel MA, Sluzevich JC. Persistent dermatomal eruption on a leg. Dermatol Online J. 2019 Oct 15;25(10):13030/qt2k49w08d. PMID:31735013.
Hoesly PM, Hoesly FJ. Image Gallery: Erucism. Br J Dermatol. 2019 Sep;181(3):e62. doi:10.1111/bjd.18021. Epub 2019 Jun 26. PMID:31243756.
Kirsch B, Hoesly PM, Jambusaria A, Heckman MG, Diehl NN, Sluzevich JC. Evaluating the Efficacy, Safety, and Tolerability of the Combination of Tazarotene, Azelaic Acid, Tacrolimus, and Zinc Oxide for the Treatment of Melasma: A Pilot Study. J Clin Aesthet Dermatol. 2019 May;12(5):40-45. Epub 2019 May 1. PMID:31320976.
Hoesly PM, Sluzevich JC, Cappel MA. Dermoscopy of Primary Cutaneous B-cell Lymphoma. Indian Dermatol Online J. 2019 Mar-Apr;10(2):208-209. doi:10.4103/idoj.IDOJ_39_18. PMID:30984608.
Hoesly PM, Mitkov MM, Cappel MA. Verrucous plaques on the elbows. JAAD Case Rep. 2019 Jan 25;5(2):153-155. doi:10.1016/j.jdcr.2018.11.018. PMID:30733984.