Learn About Diabetes Related Conditions, Treatment and How to Manage Your Care.
Conditions We Treat
Diabetes symptoms, causes and treatments
Clinic Locations
Offering diabetes care at four clinics throughout the region

---
World-Class Diabetes Care, Close to Home
Diabetes is a deadly serious illness, with complications that can greatly diminish quality of life. Unfortunately, many people don't know they have diabetes, don't know how to reduce the risk of prediabetes, or know that diabetes has to be actively managed in order to avoid serious health problems or early death.
According to the CDC, more than 37 million people in the U.S. have diabetes, and 1 in 5 of them don't know they have it. Over a third of U.S. adults have prediabetes, and 80% of them don't know it.
That's why diabetes education and medical management of the condition is so important. UC Davis Health has created this website to help educate our Sacramento community about diabetes screening methods such as A1C testing; provide education classes and other diabetes support; and inform people about effective treatment options from our nationally ranked experts in the field.
Ranked Among the Best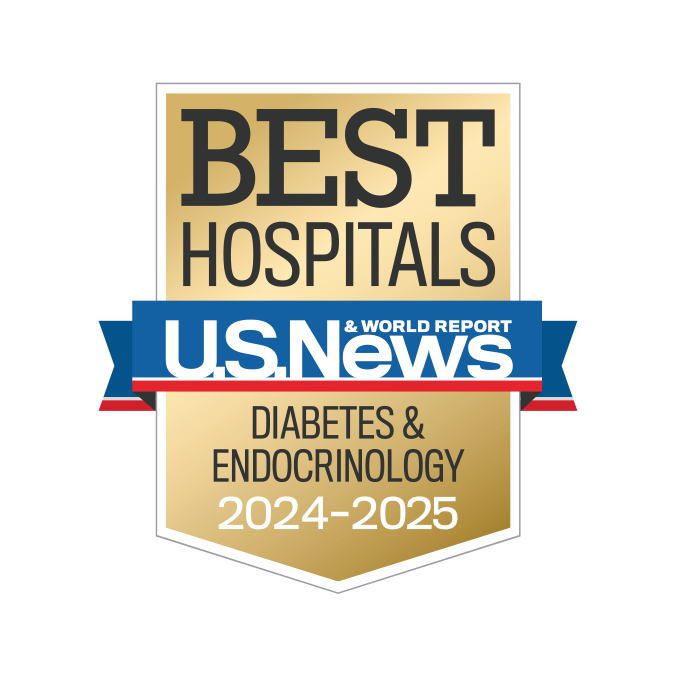 U.S. News & World Report ranked UC Davis Medical Center among the nation's best for diabetes & endocrinology.
---