Stipends and benefits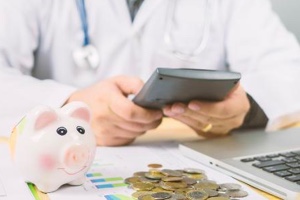 Hospital-wide resident salary and benefit information can be found here.
We have a robust educational fund for residents in addition to $1000 each year from the GME Office.
R1: $500
R2: $1000
R3: $5500 (this year tends to have the most expenses with AIRP, core exam, review courses etc.)
R4: $1000
iPad with eBooks
An iPad is provided to residents, free of charge, loaded with multiple radiology textbooks selected by each department for residents to read during their rotations. The iPad is yours to keep once you finish your residency at UC Davis. You may also use funds from the book fund if you choose to purchase other textbooks.
StatDX and RadPrimer
Residents are provided full individual access to StatDX, a comprehensive diagnostic support tool for radiologists, and RadPrimer, an educational platform with learning modules and case-based questions organized by subspecialty.
Conferences
Residents are highly encouraged to pursue research projects with nationally-renowned faculty at UC Davis. When presenting at a conference, residents are supported with protected time off and funding with $1000 to attend a national conferences.
Newly renovated resident library
A dedicated radiology resident library room is available located in close proximity with computers and a new 65" Samsung HDTV.
Meal stipend
Residents are given a meal stipend to use in the UC Davis Health cafeterias and cafes.
Moonlighting
Moonlighting is allowed. No internal moonlighting is currently available. Many residents take advantage of our external moonlighting opportunity, consisting of contrast administration monitoring with a nearby hospital group.