Steve Allen, Defying the odds
It started as a typical, relaxing Sunday morning. Steve Allen was having coffee with his wife, Victoria, when, suddenly, something felt quite different — and quite wrong. He was sure it was his heart — he had valve-repair surgery almost two decades before — but the pain behind his breastbone was so intense that he looked at Victoria and said, "Call an ambulance."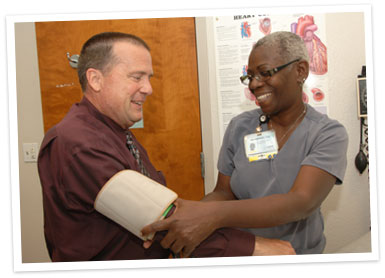 At Kaiser Hospital in Walnut Creek, Calif., Allen was diagnosed with an aortic dissection, a condition caused by rupture of the layers of tissue in the largest artery in the circulatory system and the main pathway for blood traveling away from the heart. The rupture causes bleeding that continually pushes the thin layers apart, compressing the artery and reducing blood supply to vital organs. The condition eventually progresses to a complete break in the aortic wall and catastrophic bleeding — an outcome that most people do not survive.
Surgery is the only treatment and, because of his religious beliefs as a Jehovah's Witness, Allen would only consent to the procedure without blood transfusions. Because of his acute problem, he rapidly developed anemia, his liver and kidneys started to fail, and he developed a lung infection. Kaiser and all other Bay Area and Southern California cardiac hospitals felt it was not possible to perform curative surgery with such a deteriorating condition
Victoria recalled that the emergency room doctors, after exhausting all of their contacts, came to her and said, "We really don't know what to do. He is going to die."
Desperate to help, Allen's two sons had opened their laptops in the hospital waiting room and were searching for physicians on the Internet, which led them to Nilas Young, chief of cardiothoracic surgery at UC Davis. A specialist in complex cardiac procedures who had performed many "bloodless" surgeries for Jehovah's Witnesses, Young agreed to Allen's transfer to UC Davis Medical Center.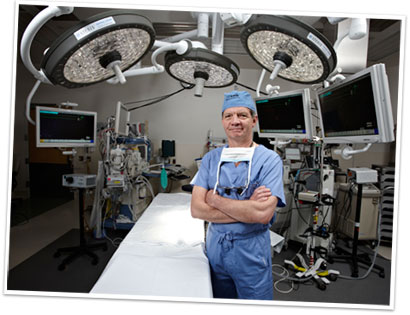 "It was a miracle," said Victoria. "I would not accept the possibility that we had no options. Then here was someone who said he had no problem doing the surgery."
After aggressively treating Allen's anemia and other medical conditions, Young decided to move forward, as the risks of postponing surgery were becoming too great. The surgery, which involved replacing Allen's aortic valve and all of his ascending aorta, was a success. Allen was released from the hospital 12 days later.
"He's so humble," said Allen, referring to Young. "After all he went through with me, all he said afterwards in a low-key way was, 'I'm happy about our efforts.' My Kaiser physician said Dr. Young did a phenomenal job."
Allen has regular checkups with Young and everything continues to go well with his recovery. He realized, however, that he needed to start taking it easy, especially with a family history of heart disease and two surgeries behind him. He has retired from work as a truck driver and focuses now on supporting his church and enjoying his family: his wife, two sons and four grandchildren.
"I feel tremendous but know I need to take things slower," Allen said. "I want to be around for a long time to serve my congregation and do grandpa things."