Resident Life
Living In Sacramento
Ask anyone what they love about Sacramento and you're likely to hear, "it's so close to everything… like Lake Tahoe, San Francisco, Yosemite, Napa Valley." Centrally located in Northern California, Sacramento is considered one of the state's most affordable cities. Known as California and America's Farm-to-Fork capital, Sacramento is a uniquely located city that has the approachability of a town with all the amenities that the 6th largest city in California has to offer. With mild winters and copious amounts of sunshine, you'll find Sacramento a great place to spend time outdoors and visit nearby nature reserves, parks and extensive recreation opportunities.
As one of the fastest growing cities in California, we are home to a vibrant downtown, historic Old Sacramento waterfront, museums, sports and over 200 wineries in the region. As part of Sacramento's impressive art and culture scene, the Wide Open Walls Mural Festival supported more than 650 murals in the region. We are home to the NBA's Sacramento Kings, brand new MLS Sacramento Republic FC, the San Francisco Giants' Triple-A affiliate Sacramento River Cats, and the Capital leg of the Amgen Bike Tour of California.
For more information about Sacramento, Visit Sacramento has information on hotels, things to do and an updated event calendar. You can also download the Sacramento Field Guide for things to do and neighborhoods to explore.
Residency Well Being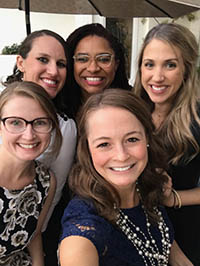 At UC Davis, we have the opportunity to receive top-notch surgical training from leaders in the field, but we also strive to retain our individuality and health during these critical years, with the support of those leaders. One way we achieve that is through the work of the UCD Surgery Residency Well Being Committee, which serves to optimize the overall well-being and enrich the residency experience of surgical trainees by improving morale, combating burnout, and delivering resources to enhance health in all of its forms. The Surgery residents have even created a UCD-wide webpage that aggregates all available wellbeing resources to help residents and their loved ones within every department.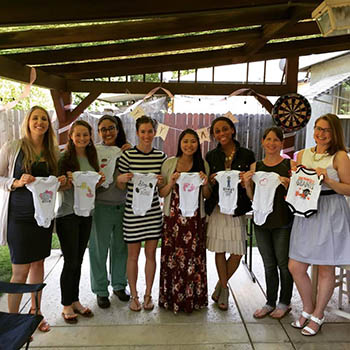 "Wellness" means something different to everyone, but ultimately it is receiving the care one needs in order "to protect our ability to care". And this is the opposite of burnout, which is when you no longer care." -Amanda Phares (surgical resident)
We strive to achieve this through current initiatives focusing on the main tenants of well-being:
Mental

Combat second victim syndrome by developing a Peer Responder team for immediate debriefs of challenging and emotional clinical experiences.
Optimize mental health by coordinating referrals to The Academic and Staff Assistance Program (ASAP), which is a free counseling service available to all residents.
Gratitude initiatives, including prizes awarded through an anonymous resident "gratitude box" and emphasizing gratitude during didactics.

Physical

Ensure basic needs are met with 24/7 access to food and drinks, including department-funded snacks in a new resident lounge
Disseminate existing resources at UC Davis

Social

Continuing the tradition of a very social surgical residency family with plenty of fun and exciting experiences in Northern California
Combat social isolation via creation of a social network for both residents and their family members

Financial

Disseminate existing resources at UC Davis
Create additional educational experiences for residents

Family

Encourage the progression of life outside of surgery by continuing and improving our family-friendly culture
Support trainee parents through celebration, streamlining leave and return to work after birth/adoption, and aggregation of resources