William Pevec Lectureship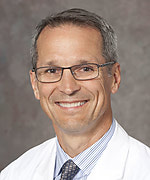 The William Pevec, MD Lectureship in Vascular Surgery was established through a generous endowment from the family of James A. Kinney. Mr Kinney was referred to Dr Pevec and the vascular team for his surgical treatment and care. Mr Kinney's legacy was his family, his work with the State of California, and his community. As a tribute to Mr Kinney's legacy, the William Pevec Lectureship was established in 2021 and will welcome each year distinguished scholars in the field of vascular surgery to speak and teach at UC Davis.
Dr. Pevec is Professor Emeritus and former Chief of Vascular Surgery, and is well known for his inspirational teaching and compassionate care of patients. He is a five-time recipient of the Department of Surgery Award for Outstanding Teaching. Dr. Pevec retired from clinical practice in 2019 having served on the UC Davis faculty for 27 years.
This lectureship provides a forum to present the latest clinical, research and education developments in the field of vascular surgery.
Photo left to right: Patricia (Kinney) Shaw, Andres Schnazer, M.D.,
William Pevec, M.D., Mark Kinney
Past Speakers
The Evolution of Aortic Aneurysm Repair: The Future is Now

Andres Schanzer, M.D. - 2021
UMass Memorial