Integrated vascular surgery residency
Core Surgery Rotations at David Grant USAF Medical Center
David Grant USAF Medical Center (DGMC) rotations provide residents experience with a broad spectrum of surgical pathology and opportunities for patient assessment and problem solving in a structured and well-supervised environment. Areas of surgical exposure include general, vascular, thoracic, and surgical critical care.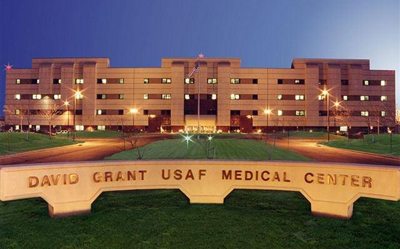 The resident team at DGMC provides coverage for general and vascular surgery patients. In addition to surgical residents, there may be family medicine, and transitional residents participating on the team. Medical students from Department of Defense scholarship programs and the Uniformed Services University of the Health Sciences rotate for specific general and vascular surgery rotations. Residents function as part of this combined team.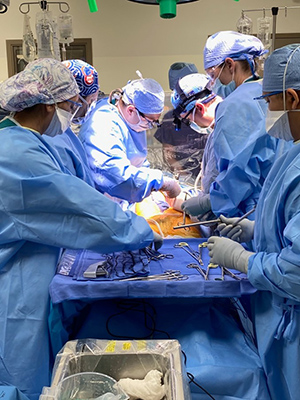 A unique environment is present offering exposure to contingency readiness, disaster preparedness, Global Reach, diverse care settings, and joint VA/DoD medical programs. Residents experience practice-based learning and improvement that involves investigation and evaluation of their own patient care, appraisal and assimilation of scientific evidence, and improvements in patient care.