Integrated vascular surgery residency
Core surgery rotations at Sacramento VA Medical Center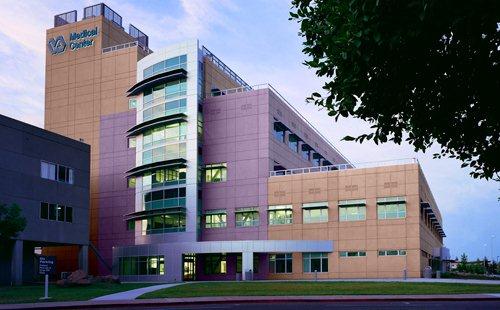 The Sacramento VA Medical Center general surgery rotation provides the residents with a broad exposure to surgical pathology and opportunities for patient assessment and problem solving in a structured and well-supervised environment. Areas of exposure include general surgery, surgical oncology, vascular surgery, thoracic surgery, and surgical critical care. Outpatient clinics are co-located with inpatient wards and operating room suites, giving residents a unique chance to be involved with all aspects of pre-, post-, and intra-operative patient care.
The resident team at the VA often comprises of a diverse team of residents, including general surgery categorical, integrated subspecialty, family medicine, and anesthesiology residents. Additionally, because the service is busy with a robust mix of "bread and butter" and complex general surgery cases, the rotation is also popular with medical students, providing residents rotating through the VA with a great opportunity to hone their teaching skills. During the PGY-1 and PGY-2 rotations at the VA, vascular residents function as part of this combined team, where the majority of clinical responsibility is for the care of general surgery patients.
The VA surgical faculty emphasizes patient care that is compassionate, appropriate, and effective for the treatment of health problems and the promotion of health in the northern California veteran population. Central to this rotation is the multidisciplinary approach to care employed by the general surgery service, with daily morning rounds and weekly pre-operative conferences structured to include input of nursing, social work, wound care, anesthesiology, and other medical staff who play important roles in the care of these patients.
As members of a multi-disciplinary team, residents' interpersonal and communication skills are used in effectively exchanging information and partnering with patients, families, and other health professionals. Professionalism, adherence to ethical principles, and sensitivity to a diverse patient population are expected. VA surgical practices function in the context of a large system of health care and residents will learn to utilize a range of system resources in the provision of care to our veterans.