Integrated vascular surgery residency
Vascular surgery rotations at Kaiser South Sacramento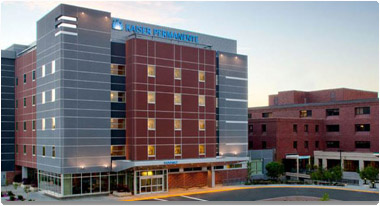 During their senior years (PGY3-5) of training, vascular residents manage the entire Vascular Surgery service at the South Sacramento Kaiser Facility. Responsibilities during this rotation include evaluation of clinic patients, management of emergency and inpatient consultations, and participation in all surgical and endovascular procedures. The breadth of surgical cases includes dialysis access, lower extremity revascularization, carotid interventions, open aortic surgery, and vascular trauma at this level 2 trauma center. The scope of endovascular cases includes complex aortic interventions (fenestrated endografts, iliac branch devices), aortoiliac and lower extremity angiography and intervention, dialysis access maintenance, and mesenteric revascularizations.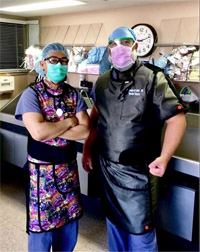 Weekly multi-disciplinary conferences with General/Thoracic Surgery as well as complex case discussions on dialysis access with interventional radiology and nephrology round out the Kaiser experience, giving residents a chance to be part of a team-based approach to decision-making. Finally, residents also work closely with the wound care team, podiatrists, and hospitalists to treat patients as part of the limb preservation team.
Finally, the Kaiser South Sacramento rotation is an excellent opportunity to gain experience in caring for vascular patients and insight into a successful integrated managed health care model.