Frederick and Erda M. Harrold Family Endowed Scholarship
Planting the seed for future nurses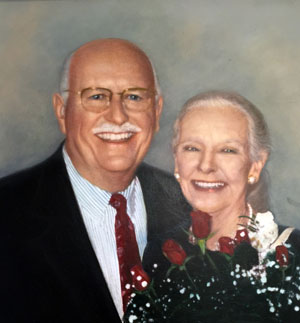 Believing that the nursing profession is an honorable one and hoping to pave the way for future nurses, Frederick Harrold chooses to invest in the Betty Irene Moore School of Nursing at UC Davis. Harrold and his sister, Martha MacBride, established the La Rue Frederick Scholarship for Nursing in 2014 to honor the contributions of their mother, who served as a nurse in France during World War One. This year, Harrold endowed a second scholarship.
"Because of my mother, it was a natural jump to help future nurses meet the financial obligation of their education," Harrold said. "I appreciate the talent at UC Davis."
This fall, Alicia-Jay Esposo, an experienced oncology nurse, became the first recipient of Harrold's generosity. Next fall, another incoming graduate student will benefit from the newly created Frederick and Erda M. Harrold Family Endowed Scholarship.
"I am so pleased with the school's curriculum," Harrold explained. "The ideal recipient of this scholarship would be a nurse who wants to become a nurse practitioner, but cannot afford to do it because of financial commitments."
"We are grateful that Mr. Harrold has twice selected the School of Nursing to recognize the important role higher education for nurse leaders," said Heather M. Young, founding dean. "Endowed scholarships attract students of the highest caliber who will lead the transformation of health care."
Harrold hopes the gift, named after him and his late wife of 62 years, Erda, multiplies like a seed.
"I hope these graduates will encourage others to pursue graduate school," Harrold said. "A flower with the most seeds regenerates the most flowers. That's true in health care, too."