Elenitsa Sebat, M.S., P.A.-C
Assistant Clinical Professor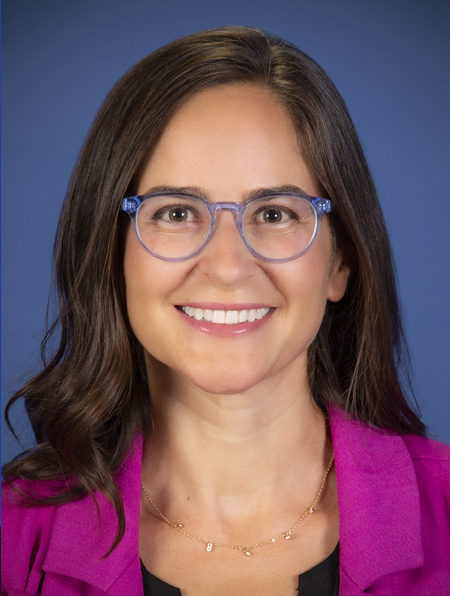 Elenitsa Sebat is an assistant clinical professor at the Betty Irene Moore School of Nursing. As a clinician educator, Sebat precepts and mentors physician assistant and family nurse practitioner students. She provides care at the UC Davis Health Dermatology Clinic.
A certified physician assistant, Sebat has been in practice since 2009 and has worked in health care since 2006. Her recent work as a part-time instructor at Sierra College in Rocklin, California, led her to pursue a role in teaching to apply evidence-based practice to prepare future providers.
Her health care career launched when she served as a medical assistant at a community women's health clinic on the south side of Chicago as she completed prerequisite classes in preparation for a physician assistant degree. She has worked as a dermatology physician assistant in both Auburn and Roseville, California.
Sebat earned a Master of Science in Physician Assistant Studies from Rosalind Franklin University of Medicine and Science in Chicago. She earned a Bachelor of Fine Arts from Chapman University in Orange, California. She was also awarded the title of Society of Dermatology Physician Assistants (SDPA) Diplomate for completing over 70 hours of dermatology coursework through SDPA and has been a local representative for the Society of California Dermatology Physician Assistants.
Contact Information: Email: eesebat@ucdavis.edu