4 from UC Davis honored with Business Journal's 40 Under 40 award
Sacramento Business Journal program recognizes professionals under 40 who are excelling in their careers
(SACRAMENTO)
UC Davis faculty and staff received four of The Sacramento Business Journal's 40 Under 40 awards this year. The annual program recognizes local professionals under the age of 40 who are excelling in their careers and contributing to the community.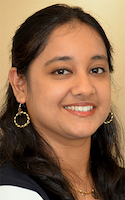 Debapriya (Priya) Chakraborty is research faculty at the Electric Vehicle Research Center. The center is part of the UC Davis Institute of Transportation Studies. She is the author of numerous highly cited studies. Her research focuses on the impact of policies to encourage electric vehicle adoption and the role of market-based strategies in maximizing their environmental benefits.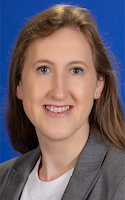 Bethany Cummings is an associate professor in the UC Davis Health Department of Surgery. Her laboratory looks at changes in the body related to type 2 diabetes. She and her team have made significant contributions to understanding how bariatric surgery, a type of weight-loss surgery, improves glucose regulation for patients with type 2 diabetes. This work has led her group to focus on special cells in the pancreas and the gut microbiome for possible new treatments for type 2 diabetes.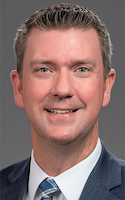 Eric Johnson is the division practice manager in the UC Davis Health Pain Medicine Clinic. He leads the clinic's multidisciplinary team of internists, psychologists, social workers, acupuncturists, pain pharmacists, anesthesiologists and physical therapists. The team offers compassionate, leading-edge treatments for chronic pain. He is also an ultra-long-distance runner who helps motivate and inspire others by sharing his stories of overcoming challenges.
David Olson is an associate professor in the departments of Chemistry and Biochemistry and Molecular Medicine. He received the award for his company, Delix Therapeutics. The startup is developing non-hallucinogenic versions of psychedelic compounds to treat psychiatric and neurological diseases. Delix has raised over $100 million in funding to bring the UC Davis technology to the clinic.
A ceremony to announce the winners was held Nov. 10 at The Sophia in Midtown Sacramento. The entire list of award winners can be found on The Sacramento Business Journal website.