New D.N.P. students experience California's Central Valley
Immersion offers first on-site event in new UC Davis nursing school degree program
(SACRAMENTO)
When 29 aspiring family nurse practitioners boarded a bus to travel down Highway 99, they knew they would visit the people and areas that make up California's Central Valley. But they didn't realize just how much the up-close-and-personal look at the rural communities along the route would shape their outlook on health care.
"A lot of my patients come from the valley. They are immigrants, farmers and people of color," said Allan Dumlao, a registered nurse in San Francisco. "You always see the same story. You see the patterns and you wonder how you can make a difference in these peoples' lives and get to the root cause of this."
Dumlao is a member of the inaugural class of the new Doctor of Nursing Practice — Family Nurse Practitioner (D.N.P.-F.N.P.) Degree Program at the Betty Irene Moore School of Nursing at UC Davis. The bus tour was part of a five-day experience in Sacramento that marked the first time students came together in person.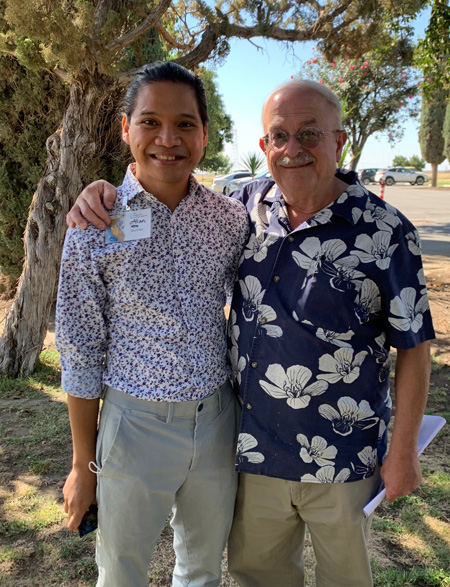 "The sense of community and the significant collective contributions of the people in the Central Valley was inspirational and created hope for the future," said Kathryn Sexson, program director. "This experience will bind these students to the people of the Central Valley and each other forever."
Hybrid program supports rural care
Students began online coursework in June in this hybrid program. The recent on-site gathering is one of four immersive experiences they will have over the next three years. The program is designed for registered nurses with either bachelor's or master's degrees who seek to be family nurse practitioners. Graduates leave prepared as advanced practice providers who engage in evidence-based patient- and family-centered primary care and possess the ability to engage in change at the systems level.
The tour is part of the Interprofessional Central Valley Road Trip series led by School of Nursing Associate Professor Jann Murray-García. The program has several aims:
to expand the students' attention to the beauty, history and contributions of the people of this specific region
cultivate respectful curiosity about the region's health, including social determinants of its people's health along with the relevant public policies that inform those determinants
understand the geography of health inequities and disparities relevant to the population health of this region.
Sexson led the team that developed this new curriculum that actively works to change the current narrative and develop meaningful solutions to the biggest challenges of achieving optimal health for all.
"Using a framework of cultural humility to guide us, we look at health disparities and social and political determinants of health as well as examine health equity from current historical and societal perspectives," Sexson explained. "Students then use this to work with communities to identify and break down barriers that contribute to disparities for marginalized and underserved populations."
I got to know outstanding individuals from various backgrounds with whom I share a common mission; that is, to become a change agent in health care.
Laying the foundation
Clearly, it made an impact.
"The social interaction and networking that is possible when people meet face to face is unparalleled. I got to know outstanding individuals from various backgrounds with whom I share a common mission; that is, to become a change agent in health care," said D.N.P. student January Patel.
"This has been a humbling experience that lays out the foundation for me as an advanced practice provider. I will always carry it with me and remember," Dumlao added.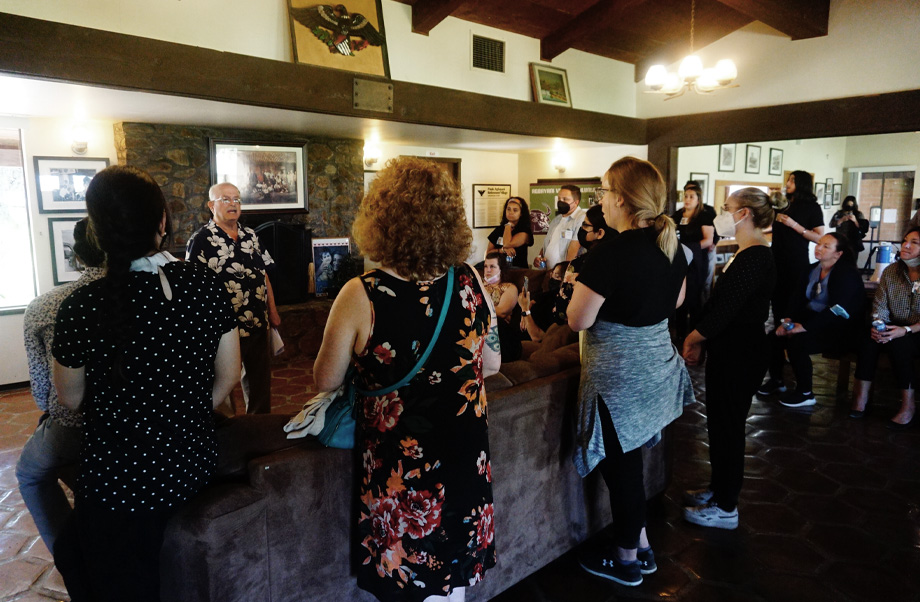 The program was developed in a hybrid format, with primarily online courses to prepare nurses living and working in rural and other underserved areas to pursue their advanced practice degrees. The goal is that after they graduate and are licensed, they provide primary care in their communities.
After the Sacramento visit, students returned to their home communities to continue their hybrid education. The majority of the class is from across California, and many are nurses in rural parts of the state, including Chico, Modesto and Fresno.