Featuring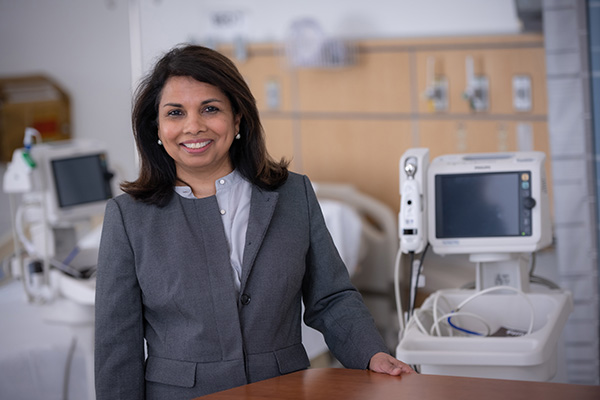 Jacquie DeMellow, a 2018 graduate of the School of Nursing doctoral program, said her doctoral education provided her the knowledge needed to develop an inpatient dashboard for her hospital during the current COVID-19 pandemic. Apply by Jan. 15 for full consideration for fall 2021 enrollment in the Doctor of Philosophy program.
---
Congratulations, Class of 2020
The Master's Entry Program in Nursing Class of 2020 celebrates the completion of the program with a virtual pinning ceremony. This marks the end of their master's-degree education and preparation for licensing exams.
Applications close Feb. 7 for N.P. residencies
The Advanced NP-PRACTICE residency program is a full-time, one-year employment and training opportunity for new nurse practitioners who graduate between April 1, 2020, and Oct. 1, 2021. In addition to primary care experience in underserved areas throughout Northern California, residents also participate in an immersive curriculum with online education and simulation training.
---
Video: Family Caregiving during a Pandemic
Terri Harvath, director for the Family Caregiving Institute at the Betty Irene Moore School of Nursing, and Heather M. Young, professor and champion for the Healthy Aging in a Digital World Initiative, share research and tips on caregiving during COVID-19.
Watch Family Caregiving during a Pandemic video to learn more »